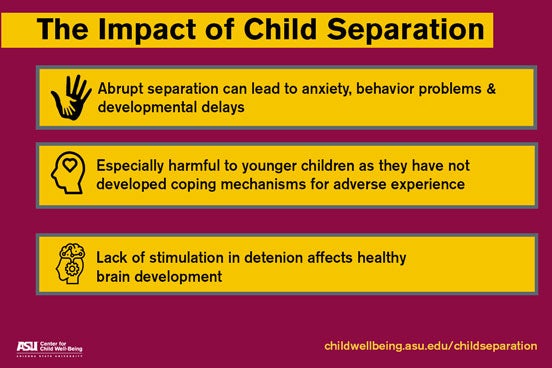 Written by:  Julia Hernandez 
On Friday, July 12, 2019 the House Committee on Oversight and Reform convened a hearing on the conditions of immigrant detention facilities at the U.S-Mexico border. The hearing included testimony from Members of Congress who recently toured facilities and confirmed reports of children being held in abhorrent conditions. Hundreds of children, predominantly from Central America, are being held for up to a month without adequate food, water, medical care, or sleeping arrangements in facilities designed to temporarily house dozens. Infants and toddlers are left in the care of children as young as seven or eight. At least seven children have died in U.S. Customs and Border Protection (CPB) custody in the past year. 
These children are being separated from their caregivers and detained in border facilities after their families, who are seeking asylum from violence and extreme poverty, surrender themselves to Customs and Border Protection. It is estimated that, currently, more than 2,000 children, some as young as 4 months old, are being held in detention without their caregivers.
This separation of children from caregivers and their detention are in themselves harmful to the children's well-being. Abrupt separation from a primary caregiver and prolonged detention can result in depression, anxiety, behavior problems, and developmental delays among other concerns. Separation and detention are especially harmful for younger children as they are more dependent on their caregivers and may not yet have developed mechanisms that would help them cope with adverse experiences. In detention, young children are also denied the stimulation that they would otherwise get from interacting with a caregiver, stimulation that is needed to promote healthy brain development.
The conditions of the detention facilities exacerbate the harm detained children experience and are tantamount to child abuse. In fact, these conditions meet the legal definitions of child neglect in Arizona, California, and Texas, the three states with the largest number of immigrants in detention.
 Despite this, little is being done to address the harm being perpetrated on detained migrant children. Three weeks ago, Congress passed a $4.6 billion emergency aid package with funds to improve conditions in border facilities but the bill does not include stronger protections for migrant children and does not outline care standards for facilities that house children. The Trump administration has proposed an internal oversight system but a system in which the perpetrators of abuse oversee themselves is likely to yield few protections for children. 
State and county child welfare agencies, the entities that typically respond to alleged instances of child abuse, have yet to intervene. It is unclear if child welfare agencies have the jurisdiction to do so or if there is a way for them to intervene. In its current form, the child welfare system operates under the assumption that children have at least one adult who is routinely responsible for their care and well-being. Therefore, when child abuse occurs, there is a clear perpetrator – the caregiver – who is held responsible. There is currently no framework, however, for addressing child abuse perpetrated by a government entity. When there is no single person responsible for the children's care, who is held accountable when children are harmed? The individual CBP agents who oversee the children? The supervisors and directors of the facilities? The CPB Commissioner? The Secretary of the Department of Homeland Security, which oversees CPB? Congress members who continue to fund border facilities? The presidential administration that designed the family separation and detention policies currently being implemented?
This diffusion of responsibility makes intervention difficult but not impossible. As we wait for elected and appointed officials to act, we can contact our state's attorney general and ask that they join the coalition of attorneys filing an amicus brief calling for immediate intervention in the detention camps. We can contact our representatives to demand immediate Congressional action. We can donate to one of the non-profit organizations listed below that help children and families detained in border facilities. 
Kids In Need of Defense (KIND)
Action is always preferable to inaction, in any form.  Social sharing, notifying representatives or highlighting those non-profits that help detainees, can help bring light to an ever-increasing crisis at our border.