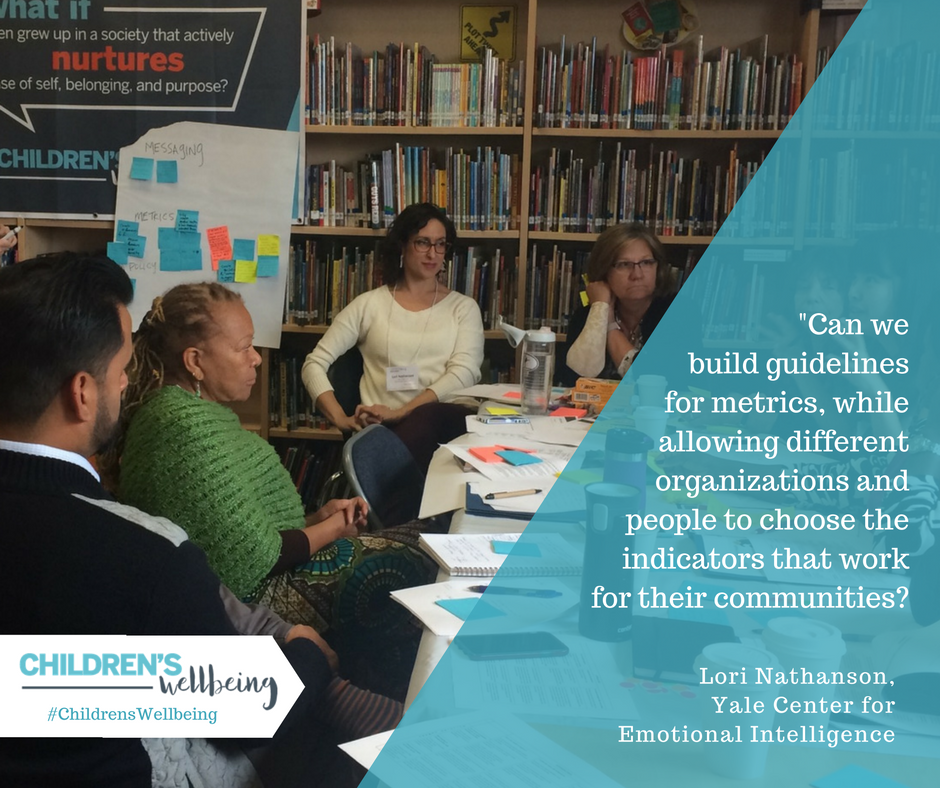 October 26-27, 2016: As a Network Partner of the Ashoka Changemakers Childwellbeing Initiative, we are so proud to have been included in the 2 day Build Event in Chicago to explore how to build demand for a culture of Children's Wellbeing.
Representing ASU's Center for Child Well-Being (CCWB) is Ms. Karin Kline, MSW. Karin is a Program Manager at CCWB, responsible for developing strong relationships witht he state's child welfare training and administrative units. Her current work efforts involve supporting and advancing the training of new and existing child welfare front line worker, supervisors, and managers as well as child welfare system partners. Karin has over 30 years of professional experience in child welfare in Arizona. She has research interests in responding to child neglect and fatality review. She is recognized as an expert in litigation involving child welfare practice and is committed to contributing to the improvement of child welfare in any capacity.
Ashoka and the Robert Wood Johnson Foundation have selected a cohort of 122 innovative leaders whose exemplary models promote Children's Wellbeing in the United States. 10 of these 122 Pioneers of Children's Wellbeing will represent their peers, receive funding from a pool of $48,000, and receive mentorship from Ashoka and the Robert Wood Johnson Foundation. Pioneers have the opportunity to work with thought leaders, influencers, and one another to break down traditional divides, share leading practices, and align around needed cultural shifts to cultivate a culture of wellbeing for every child in the United States.