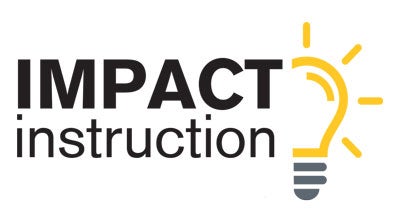 Non-Profit Scarcity
Written by: Jenna Panas 
The Non-Profit Starvation Cycle as identified by Gregory and Howard[1], is a model that demonstrates that nonprofits are reluctant to spend funds on overhead rather than on direct services. This isn't just the result of nonprofit stubbornness, but is an outgrowth of the expectation from the community, funders and stakeholders that nonprofit funds must be spent directly on the aims of the organization. Nonprofit money should be spent on delivering services – not on the infrastructure that makes that delivery possible. When organizations such as the Red Cross raise money in the wake of natural disasters, the expectation is that all funds go directly to the victims of the disaster, not to ensuring that the Red Cross continues to have the strength and infrastructure to immediately respond to emergencies as they arise. This expectation from the public creates a system where the Red Cross sometimes does not have the infrastructure in place for distribution and administration, creating service gaps in emergency services.
Research shows that organizations with a strong infrastructure are more successful than those without[2].Therefore, the lack of this spending on infrastructure creates a large barrier to success and continuity of an organization. Infrastructure spending is investment in the physical structures, development of human capital, and the processes and capabilities of an organization. This type of spending can include buying computers and equipment, repairing facilities, or spending on professional development for staff.
As the starvation cycle becomes more understood by funders and nonprofit leadership, they have become more willing to spend on development and physical structures as part of their infrastructure. However, we still see nonprofits being reluctant to spend on professional development for staff. Spending on staff professional development, or the development of human capital is a key piece of infrastructure spending. In today's market it is estimated that 51% of the American workforce are either actively looking for new jobs or are watching for new opportunities[3]. In this environment, turnover of staff leads to decreased productivity, loss of historical information, loss of expertise, and an increase in hiring and training costs. As staff value and are engaged in jobs that invest in them and accelerate their career – one solution to this issue is to invest in staff through training. In addition, only 12% of workers believe that their company does a good job of onboarding – allowing them to understand what is expected of them in their work[4]. In order for companies to increase productivity, lower absenteeism, and lower turnover, they must work to engage their staff. Without this type of infrastructure spending, non-profits are unable to gain traction in staff capacity.
However, investment in staff training and onboarding is often the first line item to get cut in times of financial stress. Rather than considering low cost options such as online training, or sharing cost of training development with other organizations, or specifically seeking funds to cover training development costs, non-profit organizations fail to see the benefit and cut the expense.
Impact Instruction seeks to solve this issue for non-profits by offering online training, cost sharing, and cooperative agreements. We hope to increase nonprofit capacity and infrastructure by helping agencies develop their staff and in so doing reducing turnover and increasing productivity.
Read more about the benefits of Impact Instruction here.